It's Testing Time Again!
All students will take Benchmark Assessments during this week (May 16 - 20).
Students should plan to be at school each day & arrive at school before 8:00 am to prepare for testing.
WLMS Spring Concert
Thursday, May 19 @ 6:30 p.m.
Columbia High School

Awards Day - Tuesday, May 24
8th Grade program - 9 am
6th & 7th Grades program - 1 pm

PLTW Students Talk to Astronaut Aboard the ISS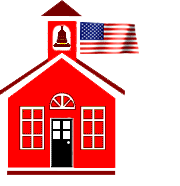 Students are not required to wear uniforms this year.
Please see the HCS Dress Code Policy for more information.
HCS Virtual Course Description Guide
Click here to access 2015 - 2016 School Year Documents
Need help accessing Pearson curriculum? click here