First day of school for students
Tuesday, August 4, 2015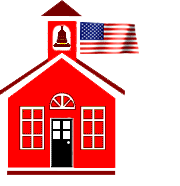 Students are not required to wear uniforms this year.
Please see the HCS Dress Code Policy for more information.
Laptop Distribution
July 30, 2015 - 1:00 p.m. - 3:00 p.m.
July 31, 2015 - 10:00 a.m. - 12:00 noon
If you are unable to pick up your child's laptop during these times, your child will receive his or her laptop during the first two days of school.
All parents and students must sign the Technology Use Agreement.
WLMS 2015 Football Events Calendar
HCS Virtual Course Description Guide
U.S. Department of Education recognizes WESTLAWN as a model turnaround school click here for more info
Need help accessing SchoolNet (Pearson) from home? Click here