Federal Programs Parent Workshop Schedule

English version Spanish version
WLMS Extended Learning Time

Westlawn Middle School will begin an after-school program on August 24, 2015. All students are eligible to attend our Extended Learning Time each Monday and Wednesday from 3:00 p.m. until 4:00 p.m. Students will have individualized, targeted instruction that will focus on their academic needs. Students who stay for Extended Learning time will be served dinner. Students who normally ride the bus home from school will be provided bus transportation.
Please use the link below to register your child for Extended Learning Time.
Extended Learning Time Student Application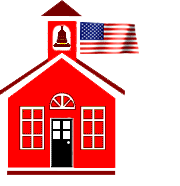 Students are not required to wear uniforms this year.
Please see the HCS Dress Code Policy for more information.
HCS Virtual Course Description Guide
U.S. Department of Education recognizes WESTLAWN as a model turnaround school click here for more info
Click here to access 2015 - 2016 School Year Documents
Need help accessing Pearson curriculum? click here